2018 Summer Luncheon and Scholarship Presentations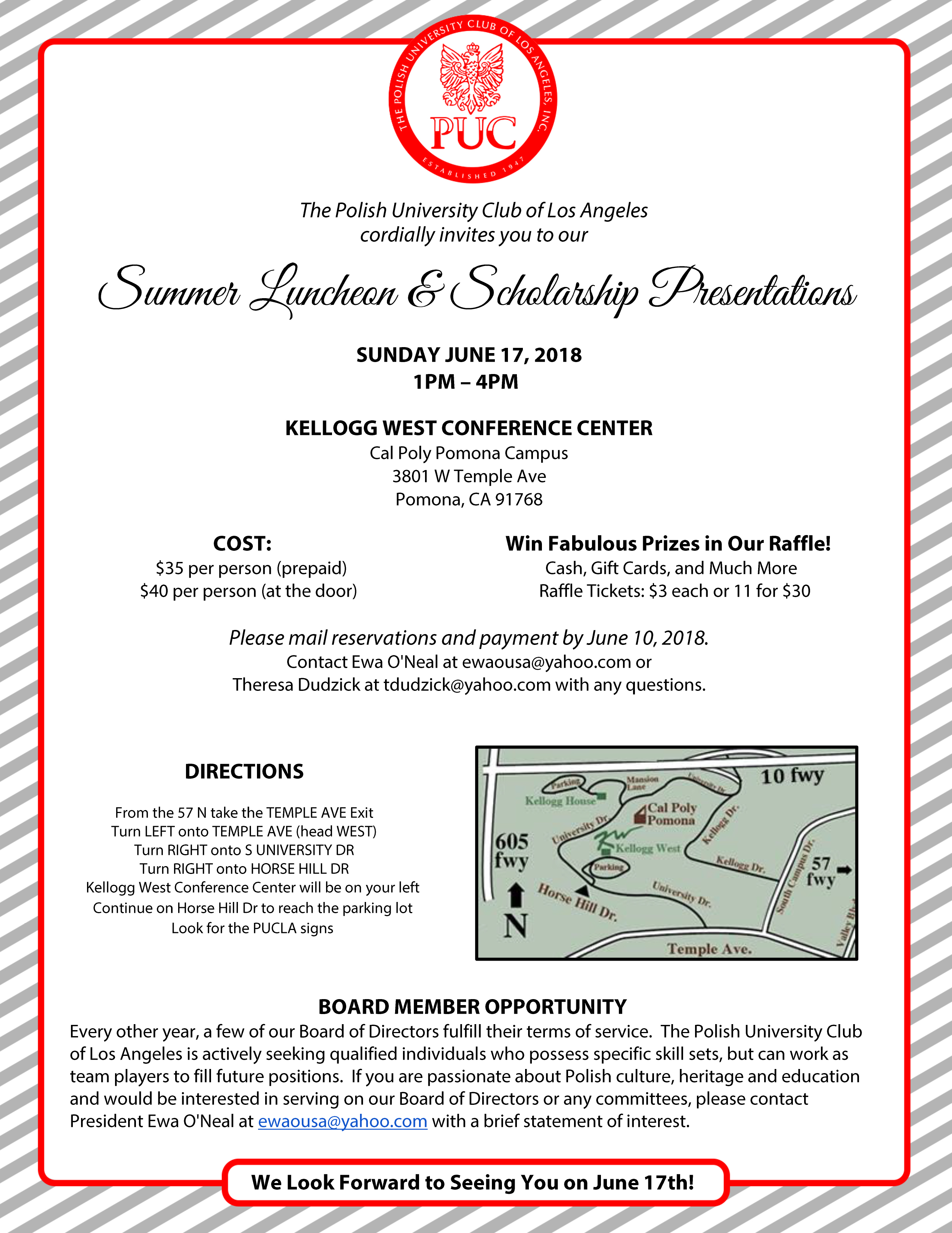 We invite you to our annual Luncheon and Scholarship Presentations on June 17th, 2018. Come support our students with a buffet lunch and participate in our raffle. Maybe you'll go home with a plane ticket to Poland courtesy of LOT Polish airlines!
Who We Are
We are a non-profit, charitable association of men and women of Polish descent, and the main purpose of our organization is to grant scholarships to deserving students who are residents of California. Membership in our organization is open to any person of Polish heritage.
The Club is governed by the Board of Directors, consisting of the Club Officers, the Chair of the Scholarship Committee and five other board members.
Our main purpose and goal is the disbursement of scholarship funds. We manage the Scholarship Fund by having it gainfully invested, and we also continually add to that fund through fundraising efforts such as the annual Oplatek luncheon and our annual fundraising drive among members and friends of the Club.
Become a Member!
Become a member of our organization today and help support our scholars and contribute to the Polish community. Membership application for both families (couples plus children under 18) and individuals.
Apply to Become a Member Today!